DAP Signing Ceremony was held
17 November 2016
Ulaanbaatar. On Thursday 17 November 2016, Ambassador John Langtry awarded grants to ten organisations selected under the Direct Aid Program (DAP). Each project (see the list below) will contribute towards the development of Mongolia and be implemented in areas including youth development, women empowerment, environment, public health, poverty reduction, agriculture, and improving governance. The organizations will mainstream disability inclusiveness and gender across the grants to ensure the benefits of grants outreach equally to people with disability and men and women.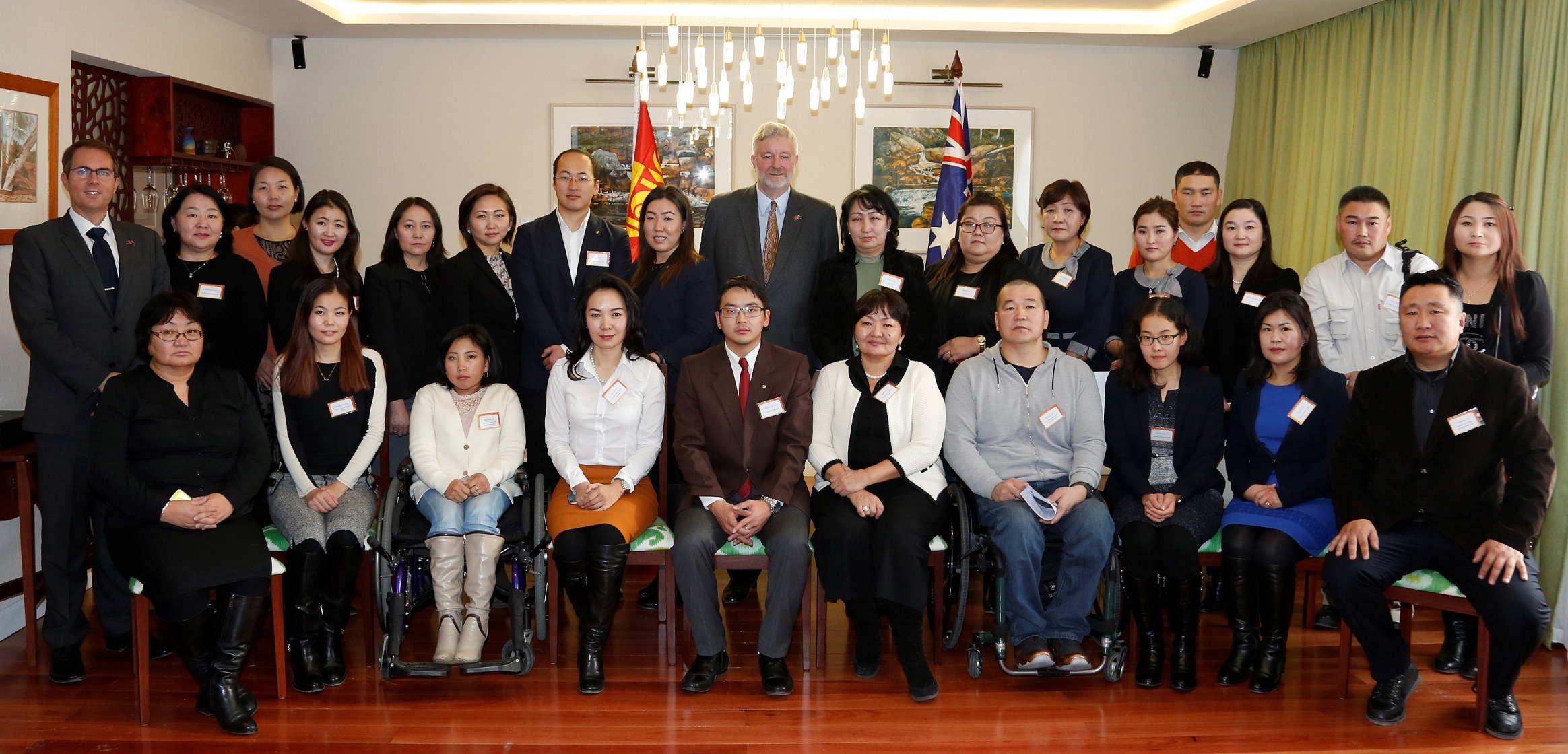 Since 2003, over 100 Mongolian NGOs and organisations have implemented a total of 114 projects. A total of 120 applications were received for the 2016-2017 DAP grants.
"DAP is a good opportunity for Mongolian organisations particularly civic and non-profits to address social and environmental issues. Demand for this competitive grant is getting higher as the number of organisations applying for has been increasing. I congratulate the organisations who won the grant for 2016-2017 and I am sure that they would do a great job. In the meantime, I thank all the organisations which participated and urge them to apply for the next round of DAP in June 2017," said Ambassador John Langtry.
Tsenguun Tumurkhuyag, Program Manager for Mongol Ecology Centre said "We are happy to receive the Australian Government funding to implement our Junior Ranger Program. 200 students in 4-7th grades from Hatgal and Khankh secondary school will learn to protect Mongolia's environment and learn natural history of Hovsgol area, its geological features, biological diversity, hydrologic cycle, forestry, soil composition and climate change impacts."
About DAP
DAP is a flexible small grants program funded from Australia's aid budget. DAP funding is designed to advance developmental outcomes with projects primarily focused on practical and tangible results. This may include projects which support good governance, human rights and those with a strong advocacy component.