Coronavirus (COVID-19)
The health and safety of Australians overseas is our highest priority. Due to the COVID-19 pandemic, we are not taking public appointments at this time. Our ability to provide some services may be limited. We will continue to prioritise consular services to those in genuine need. If you require urgent assistance, please contact our Consular Emergency Centre, Canberra (Australia): +61 2 6261 3305.
Latest News
Public holiday closure
The Australian Embassy in Mongolia will be closed from Friday 10 July 2020 to Tuesday 14 July 2020 in observance of Naadam Holiday. The Embassy will reopen on Wednesday 15 July 2020. For consular emergencies, please contact: +61 2 6261 3305 (24-hour emergency helpline).
COVID-19: Going to Australia
Only Australia citizens or Permanent Residents can enter Australia at this time (limited range of exemptions are possible). When you arrive in Australia from overseas, you must complete 14 days of mandatory quarantine in designated facilities in the city where you arrive. You won't be allowed to travel domestically (including to your home) until you've completed the 14-day mandatory quarantine. Find out more about these entry restrictions from the Department of Home Affairs.
States and territories have separate quarantine arrangements. Completing the 14-days of mandatory quarantine on arrival does not mean you will be exempt from additional quarantine requirements in the state or territory you are travelling to. For the latest information visit: State and territory border closures due to COVID-19 on the Australian Interstate Quarantine website.
Mongolia travel advice - charter flights
The Government of Mongolia through MIAT Mongolian Airlines will be operating charter flights from Ulaanbaatar to Japan, Republic of Korea and Turkey in July 2020. For reservations and further information, please contact MIAT Mongolian Airlines at +976-11-333999 (www.miat.com). Please refer to Smartraveller (click here) for current advice on Mongolia.
Temporary closure of the Australian Visa Application Centre in Mongolia
In light of the current COVID-19 (Novel Coronavirus) outbreak, the Australian Visa Application Centre (AVAC) and call centre in Mongolia will be temporarily closed until further notice. We apologise for the inconvenience and appreciate your understanding, and kind cooperation. For more information on AVAC, please visit www.vfsglobal.com/australia/mongolia/english/. For information from the Australian Government on Covid-19, please visit: www.homeaffairs.gov.au/news-media/current-alerts/novel-coronavirus
Alumni stories
Leading the Technology in Health Service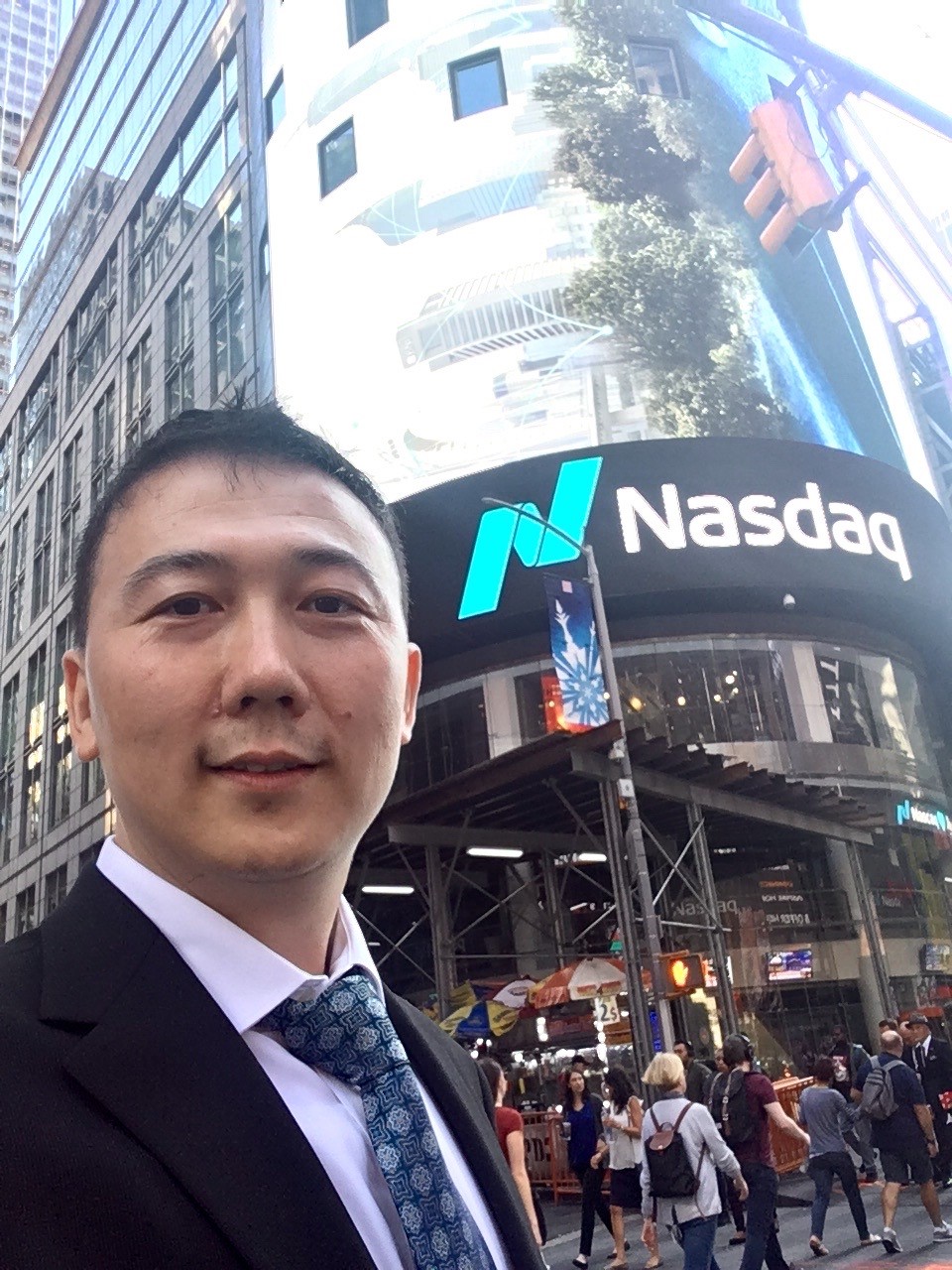 Mr. Usukhbayar Ariunbold completed his Master of Biotechnology (coursework and research) at the University of Queensland (UQ) in 2012. He applied for an Australia Award scholarship in Mongolia because Australian universities are among the best biotechnology institutions globally. Specifically, Australian universities offer an advanced study of biotechnology and also collaborate with industry and other universities around the world. Another reason he applied for the Australia Awards was favourable conditions the scholarship provides to students. Compared to some self-funded students, scholarship awardees are able to purely concentrate on their study without needing to work to cover living expenses.
Usukhbayar's research work involved a 1.5 year renal stem cell study under the supervision of Professor Melissa Little, an internationally recognised researcher for her work on kidney development. His master's research results were published in the Journal of American Society of Nephrology, one of the highest impact factor journals in kidney research (IF 9.6 in 2013).
Additionally, Usukhbayar secured a part-time industry placement through his UQ's Business School project as a research and development analyst. He developed an innovation framework for minimally invasive medical devices in the Asia Pacific at Cook Medical, the world's largest privately-owned medical device manufacturer.
Photo 1. Mr.Usukhbayar outside of Nasdaq stock market at Time square, New York
Click here to read the fully story.
Donations to local efforts in bushfire crisis
Thank you to everyone who has expressed their support and kept Australia in their thoughts. The Australian Embassy has received many messages requesting information on how to donate to the local efforts in the bushfire crisis. For those interested in donating, we suggest the following organisations:
Red Cross Disaster Relief and Recovery – www.redcross.org.au
NSW Rural Fire Service – www.rfs.nsw.gov.au
Country Fire Association of Victoria – www.cfa.vic.gov.au
South Australia Country Fire Service – www.cfsfoundation.org.au
The Salvation Army Disaster Appeal – www.salvationarmy.org.au
St Vincent de Paul Bushfire Appeal – www.vinnies.org.au
Wires (injured wildlife) – www.wires.org.au
Changes to Smartraveller
Smartraveller has the latest, authoritative travel advice so you can be informed and prepared about overseas travel. Subscribe to receive travel advice updates - by simply supplying your name and email address – straight to your inbox.
You can now also subscribe to the new SMS service - by supplying your mobile number – to receive critical alerts in the event of a crisis overseas.
In a crisis, Smartraveller will activate a crisis page on its website. It will make it easier for you or someone you know to contact the Australian Government if you need help. It will supplement the consular emergency hotline.
Visit www.smartraveller.gov.au to subscribe or connect with Smartraveller on Facebook and Twitter.
Direct Aid Program (DAP) Mongolia recipients: 2019-2020
Thank you for all who have applied for funding support of 2019-2020 Direct Aid Program Funding support. We have received 111 applications in total. It has been highly competitive, and we thank all of those that argued passionately for their projects. Our congratulations to the successful applicants. Click here to view this year's recipients.
German Corporation for International Cooperation GmbH, Australian Aid, Swiss Agency for Development, and Ministry of Labour and Social Protection of Mongolia have jointly implemented "Cooperative vocational training programme" at Polytechnic College of Umnugobi province, Mongolia, successfully.
Please click here for further information.
-------------------
For information on the Australian Aid Program, including the Australian Awards Scholarship Program, please cilck the following links:
You can find the latest information on the Minister for Foreign Affairs, the Minister for Trade and the Australian Department of Foreign Affairs and Trade on following websites: