Meet the Mongolians of the Australia Global alumni Network
16 September 2016
Ulaanbaatar. Over one hundred Mongolians representing the Parliament of Mongolia, government agencies, public and private sector gather on 16 September 2016. What unifies them is that they are Australians by Education.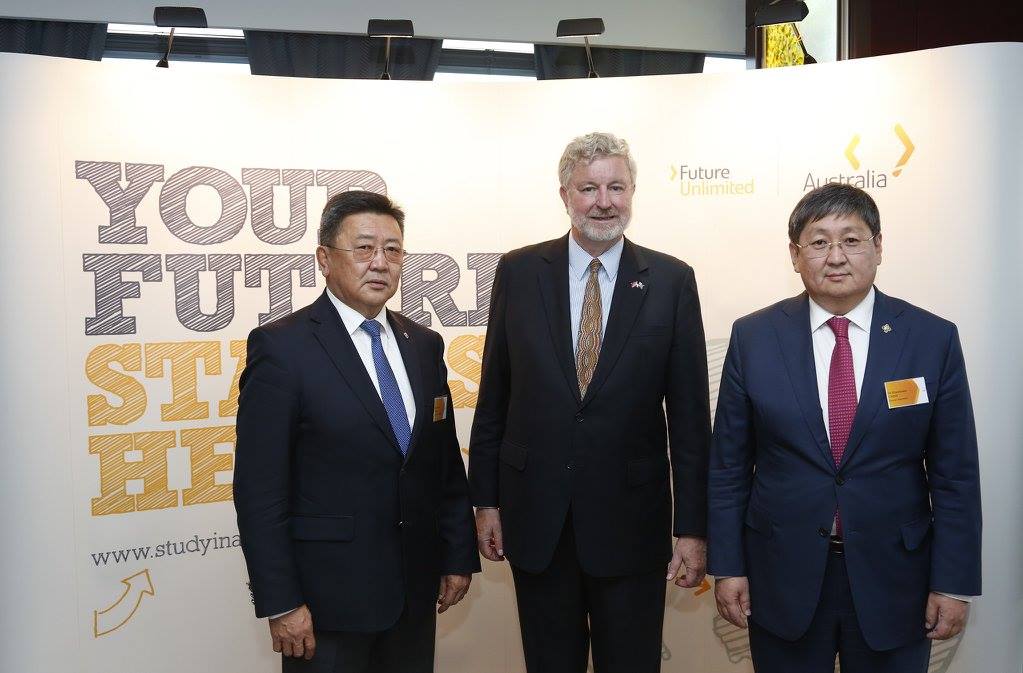 Since 1993, over 400 Mongolians studied in Australia under the Australia Awards Scholarship. Currently, a thousand more Mongolians study in Australia by funding their own education. After the U.S.A, Australia is the second largest English-speaking destination for Mongolian students. On the occasion of the fifth Australia Future Unlimited Education Exhibition (AFUEE), which takes place in Shangri La hotel on 17 September 2016, the Australian Embassy in Mongolia opens up the opportunity to join the "Australia Global Alumni" network not only for Mongolians who studied in Australia with Australian government scholarship but also for Mongolians who privately funded their studies.
"The first and foremost benefit joining is the global networking and continuous learning," said MP Enkhbold Nyamaa, President of Mozzies, the Mongolian Association of Australian Alumni. Zoljargal Nyamjav, an AAS graduate said "Through this network, I can connect with former classmates who studied resource economics with me in the Australian National University and find out what they are doing in Chile or Nigeria."
Education is Australia's second largest export after mining, contributing AUD18 billion to the country's GDP per year. In the past 60 years, 2.5 million international students have studied in Australia.
The Australia Global Alumni Network booth will be open at the fifth AFUEE. Those who are interested in studying in Australia will have access to the expanding community of global Australian alumni including Mongolians upon their return.
Those who are interested in joining the Australia Global Alumni Network should register at https://globalalumni.gov.au/ or join "Australia Global Alumni" at LinkedIn.