Ambassador hosted a reception for Australian and Mongolian doctors
15 August 2016
Ulaanbaatar. On Monday 15 August 2016, Ambassador John Langtry hosted a reception for an Australian specialist medical team from Interplast and their Mongolian counterparts including the directors and doctors of the Mongolian Society of Anaesthetists and Burns Department, National Trauma and Orthopaedic Research Centre.
Guests included the Mongolian Health Minister, Mrs Tsogtsetseg Ayush, the Executive Director of the National Cancer Council, Mrs Tsetsegsaikhan Batmunkh, the Regional Director of Communicable Diseases, Western Pacific Region, WHO, Mr Marc Jacobs, British Ambassador Catherine Arnold and Canadian Ambassador Ed Jager.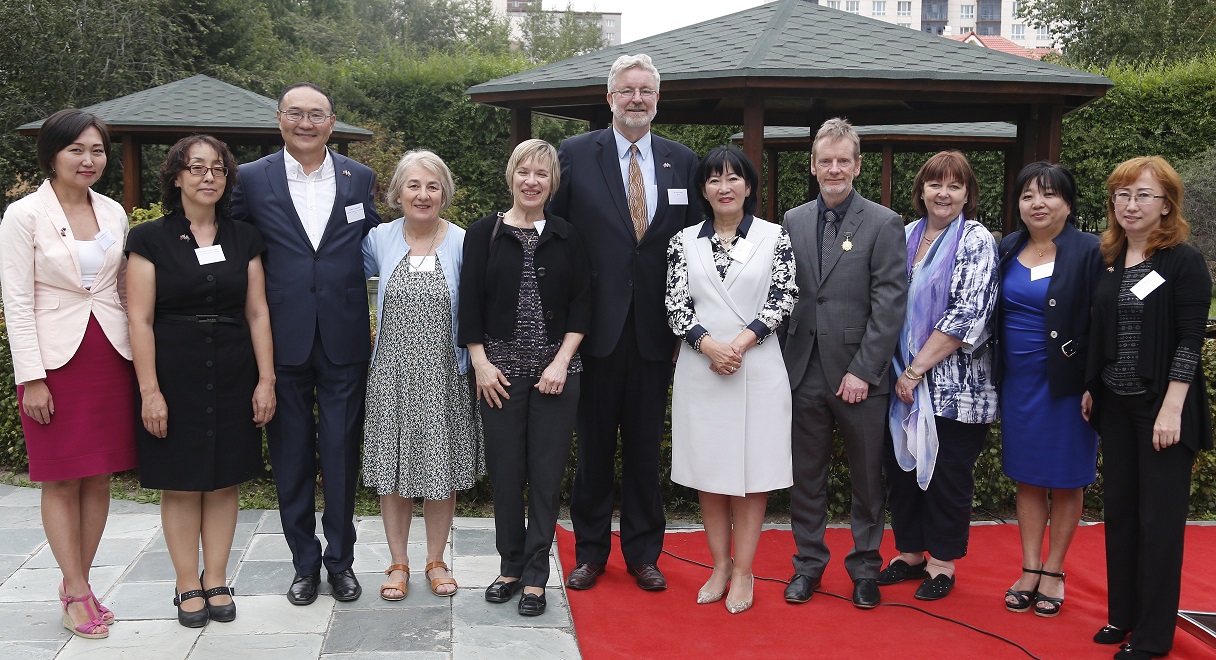 Health Minister A.Tsogtsetseg highlighted the importance of sharing knowledge and training Mongolian doctors in burns management and plastic and reconstructive surgery. She thanked the Australian doctors for their dedication and hard work. Ambassador John Langtry said "Australia and Mongolia can learn from each other not only in delivering emergency and trauma medical services but also reaching out to patients with burns and offering health services in remote areas."
Alongside the Australian team, Mongolian doctors at the National Trauma and Orthopaedic Research Hospital and Khuvsgul United Hospital will perform surgery on Mongolians who suffer from burns and learn the latest methods in plastic and reconstructive surgery, anaesthetics and burns treatment.
The Interplast team of doctors will visit the Khuvsgul United Hospital in Murun from Wednesday 17 to Saturday 20 August 2016 and the Burns Department of the National Trauma and Orthopaedic Outreach Centre in Ulaanbaatar from Monday 22 to Thursday 25 August 2016.
In addition to the support provided by Interplast, the Australian Embassy currently supports the National Cancer Council in their efforts to fight cancer, in particular in their efforts to study the impact of HPV vaccinations in Mongolia, the Mongolian National Centre for Communicable Diseases in their efforts to diagnose and treat STIs and HIV/AIDS, the LGBT Centre to develop a health strategy focussed on the particular needs of the gay, lesbian, bisexual, transgendered and intersexed community, the Mongolian National Rehabilitation Centre to assist primary care givers for people with a disability, the Universal Progress/Independent Living Centre, to empower people with disabilities and improve their standard of living and the Mongolian National Federation of the Blind to improve services for the vision impaired.